Basketball Betting Odds: A Guide to NBA Betting
Basketball is definitely one of the most exciting games to watch, participate in, and bet on. Today, we take a look at what the most popular basketball betting markets are and how you can leverage your knowledge at Hoopsbetz, a top operator in the sports betting world. We will go through both NCAA and NBA betting as well as help you understand what the most competitive basketball odds are.
Sports betting on basketball is in fact one of the most rewarding activities, as following games and learning more about the players involved is often quite easy. To turn yourself into a superb online betting champion, however, you will need to make sure you understand the team, the game, and the rules.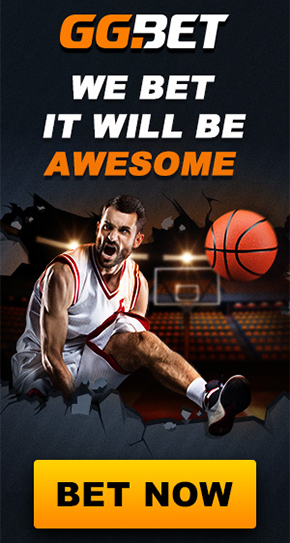 Basketball Betting Explained
Basketball is a highly competitive game, featuring hundreds of matches played internationally every year. The NBA definitely draws the biggest online crowds, however, and you can tell the league has its steadfast following.
This is great because more attention means better opportunities to play a bet. But the question is, what specific types of bets are there? This is easy. You will generally choose from the following bets available at Hoopsbetz:
Point spread betting
Moneyline
Total or Over/Under bets
Parlays and Teasers
Betting on the moneyline is the most popular basketball bet, and basketball odds online will often gravitate around this wager. But what is the moneyline? Simply put – you bet on a team and whether the team will lose or win.
Total or O/U betting means you try to guess whether the total score will go over a certain number or stay under it. For spread betting, this is simply a handicap bet – points from one team are subtracted and given to the other team.
Parlays and teasers are based on conditions. Will Kyrie Irving be back on time for the game, will James Harden score 10 points this game, and so on.
Understanding basketball betting odds is not difficult so long as you understand the available basketball information.
Top Basketball Tournaments
To start betting, you will naturally have to know where to find information about upcoming matches as well as leagues out there. NBA basketball betting is certainly the go-to solution.
You will find lines for the NBA available all the time – even in the off-season, but the question is – are there events beyond this? As it turns out, there are! Presently, Hoopsbetz runs an extensive coverage of national and international events, including:
Basketball World Cup;
Basketball at the Olympic Games;
American Tournaments: NBA, Argentine League LNB;
European Tournaments: Euroleague, Italian League, Spanish ACB League;
National Teams Tournaments: European Championships, South American Champ, Asian Championships, African Championships.
All of the basketball events on the list can be considered major and they should come with some competitive odds. Of course, to make a good profit, you will need to accumulate sufficient knowledge and a deeper understanding of the game.
Your desire to bet shouldn't stem from an ambition to make quick money. Hoopsbetz provides you with odds and lines you can leverage by first understanding the game.
Other Major Basketball Competitions
If you are here, it must mean you are a true basketball fan and after you have seen all the action the regular season has to offer, you want to see more. There are quite a few events indeed, including opportunities to participate in college basketball betting.
The NCAA March Madness brings some brilliant interest in college basketball and FIBA AmeriCup is another venue you can quench your basketball thirst. Betting online on your favorite sport is handy and you should have absolutely no trouble looking up great odds.
Try to stick with Hoopsbetz as the sportsbook offers better basketball odds than most competitors as a rule of thumb.
The World's Great Basketball Leagues
Many sports fans prefer to bet on basketball leagues. There is a simple explanation as to why this is. You can look up events quickly, there is a lot of coverage, and comparing odds is very easy. In fact, finding the best basketball odds online per league is a matter of entering just a few keywords in Google, and you will have a very good idea of whom to bet. For maximum efficiency, you should probably stick to some of the top basketball leagues in the world, all covered at Hoopsbetz:
Liga ACB.
HEBA A1.
Liga Nacional De Basquet.
Lega Basket Serie A.
Turkish Basketball League.
Chinese Basketball Association.
French Pro A League.